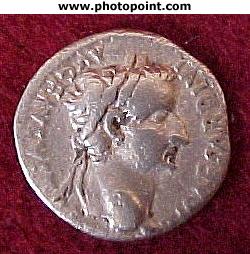 Reading 1
Responsorial Psalm
Gospel
Saint Petronilla
"Seventy is the sum of our years, or eighty, if we are strong, And most of them are fruitless toil, for they pass quickly and we drift away."
How much time will you spend today in fruitless toil? We are always so 'busy' these days. But if you think about it and really pare down what activities are necessary, you can weed out a lot of wasted time.
One more thing:
Jesus too seems to say in the gospel today not to spend time on the small stuff. He didn't come to eradicate taxes, he came to show people how to live a Godly life within the confines of the social structure they found themselves. If you are getting overwhelmed with the news these days, turn it off! It can be frustrating when you realize you can't change things, but you have to consider whether or not that's your calling. If not, give to Caesar what belongs to him and then spend your time wisely doing what it is God IS calling you to do today.
Prayer:
Lord Jesus, help me to recognize all the ways I spend my time that don't bear fruit. Help me to balance my life with prayer, rest, work and play, so that I may teach my children how to balance theirs. In your name I pray, Amen. St. Petronilla, pray for me.