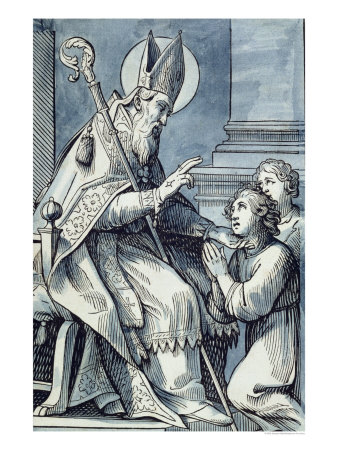 Feast of St. Blaise
My toddler has discovered the power of rejection. When one of his siblings is bothering him he says, "Shoo!!" Such a small thing gets such a big reaction, that he can't wait to try it out again. It's amazing how much rejection hurts. Imagine how Jesus was feeling in today's gospel when his own 'hometown crowd' told him to Shoo! And because of their rejection, "He was not able to perform any mighty deed there." I wonder what he had planned? What wonderful miracles would Christ have performed if the people had been ready to accept Him into their lives?
One more thing: Are you compartmentalizing Christ? Letting Him in some areas of your life but thinking others are too big or too small for Him to handle? He wants to be in every situation in every minute of every day. From the laundry to the diapers, to the commute to work, to tucking the kids in bed. Let Him in and see what mighty deeds he has in store for you!
Prayer: Dear Lord, you are welcome here in my heart and my home! Be with me in all I do and say today. St. Blaise, pray for me. Amen.